New

2023 Entity Beauty® Excel Educator Training - Level 1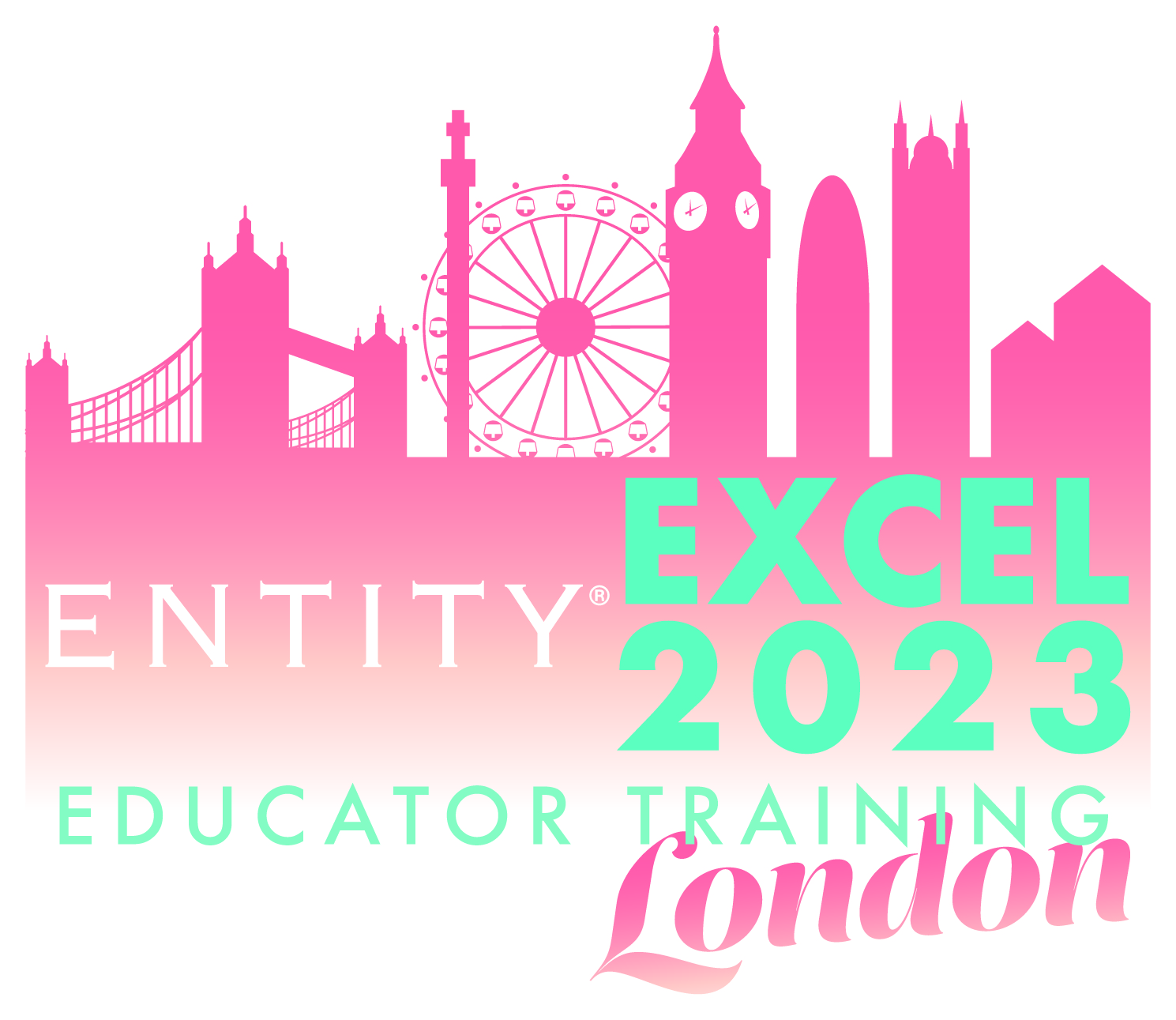 Entry Level 1 Entity Beauty® Educator Class Training, 2nd - 4th March at Excel London, Docklands
This Entry Level Educator Training is focused on preparing you to become an Entity Educator. You will learn all aspects of product chemistry, applications, uses and industry comparisons. You will also lear techniques and applications for educating and teaching future technicians and salon professionals. In addition, class structures, education demonstrations and hands on classes will be detailed to prepare you for educating future professionals. This course is a combination of virtual and in person. You will need to complete both portions to obtain educator certifications.
Location: Excel London England (in conjunction with Excel Pro Beauty Show)
Virtual Training
Virtual Training Day 1: Sunday - February 5th, 9AM GMT – 5PM GMT (Includes breaks and lunch)
Virtual Training Day 2: Monday - February 6th, 9AM GMT – 4PM GMT (Includes breaks and lunch)
Virtual Training Day 3: Sunday - February 12th, 9AM GMT – 4PM GMT (Includes breaks and lunch)
Virtual Product Knowledge Examination : 12-20th February
In-Person
Location: Excel London, Docklands (located at show venue)
Hotel: Booking information and details will be provided for you to register and pay. If you wish to have double occupancy and do not have a roommate, we will help you coordinate with another trainee.
Thursday - Saturday - March 2nd - 4th, 9am GMT - 6PM GMT (Includes breaks & lunch)
Training Focus
New Trainers Certification including chemical product knowledge of all categories of Entity Beauty
New Trainers Certification including hands on applications of all categories of Entity Beauty Enhancements
Class layout and key points of training along with teaching structures and course outlines.
What to bring?
Candidates are responsible for all transportation & hotel for the in-person Educator Certification. Nail Alliance will pay for 3 lunches and a group dinner.
You will be sent a list of working items that you will need to bring for the hands on training. Your educator kit for working materials will be provided at the training.
What to wear?
Candidates should be dressed business casual but are encouraged to be comfortable. Shirts will be provided for Day 2 and black pants or skirt are encouraged to wear with the shirt.
Cost per attendee:
The total educator training & kit price is $400. IF you are signing up for the Virtual ONLY, please choose the Virtual panel, the fee is $200.00 (No Kit Included)
Complete demo kit of branded product is provided for complete virtual & in person certification training

Disclaimer:
Please closely read the disclaimer below, to which you fully agree by submitting an application.
The event is a 2 part event.
The candidate must attend:

1 – 1 hour orientation. This explains the Education Program, expectations, certification procedures and details of participation. This will be done the first hour of Day 1 of Virtual Training.
3 – 6-hour virtual classes introducing ALL Artistic product knowledge and application procedures. This is interactive and candidates participate in applications as throughout the training.

Upon completion, the candidates will be expected to schedule and complete the following:

Written Evaluation – focused on product knowledge of ALL aspects of Artistic
Submit photos of work as outlined upon completion of the virtual training. These can also be video's of work.
Complete a Virtual Interview and Presentation process. Virtual Interviews are 10-15 minutes with the candidate. They will receive criteria of the interview, and will be expected to introduce themselves, answer 5 questions about themselves, present a Artistic product and the uses to be chosen by the interviewer at random, and answer tech questions about a Artistic procedure also chosen at random.

Upon successful completion and acceptance, the candidate is invited to 3-day in person Educator Certification. The candidate is expected to evaluate in Entity and Entity design applications, Entity Soft Gel, and choose 2- of their favorite Artificial Nail Applications (Acrylic, Studio 1- PolyGel Hybrid Nail Enhancement, Dip & Brush Dip Applications, Entity Studio 1 - Hard Gel) for certification.
Completion of training does not guarantee certification as an Entity Educator.
* Attendance fees are non-refundable and if canceled prior to can be applied to future training. Cancellations after event date are nonrefundable.
** Attendees are responsible for flight and transportation to and from the airport.
*** You must have paid for Part 1 in order to purchase part 2.

Registration is open now through January 31, 2023
Sign Up:
Guest #
Select Option
Attending information: